Describing book conditions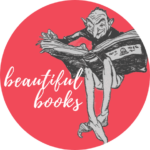 7 Posts
21 September 2020, 1:34 pm
People use lots of different words to describe the condition of their books. For clarity's sake, if you are posting on this forum please use the following descriptors as a baseline. Add in as much additional detail to describe the book as you can think of - most book collectors are pretty picky ツ
As New: Book is in the same immaculate condition it was when it was published.
Fine: Book is almost new, but isn't quite as crisp as a new copy. Maybe it has been opened and read, but there are no defects to the book, dust jacket or pages.
Very Good: Book shows some small signs of wear (but no tears) on the binding or pages. Any alterations such as a bookplate must be identified.
Good: The average used book that has all pages present and dust jacket if originally issued with one. Any defects or markings on the pages should be identified.
Fair: A worn book that has all the text pages but may be missing endpapers, half-title page, dust jacket, etc. Any defects, markings or missing elements should be identified.
Poor: A heavily worn book that may be stained or damaged, have a loose binding, or be missing content.
Ex-library: Please note clearly in your description if the book includes library treatments (such as stamps on the pages or borrowing records).
Click for thumbs down.
0
Click for thumbs up.
0