Rules for participating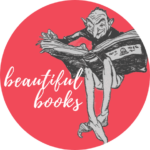 7 Posts
21 September 2020, 12:23 pm
Hello beautiful book-lovers! I'm very excited to open up this opportunity for us to connect through the forums. I have listed a few simple rules below for participants to follow to ensure this is a welcoming and respectful place to share.
Polite, professional conduct and communication is expected of all posters.
No abusive or slanderous language is allowed.
No spamming - the focus of this forum is books.
No sharing of offensive or inappropriate material.
Please don't share materials that belong to someone else,

 

unless you have their permission.
Disagreements, negative opinions and different points of view are fine, but must not be personal or disparaging.
If you want to post about buying or selling books, please only post about this in the relevant forum.
Registered members can upload images, but there is a limit of 5 images per post (although you can make multiple posts if you want to share more).
Click for thumbs down.
0
Click for thumbs up.
0